Our Team
Galvanize Opportunities into Results
Maribel Aleman, MBA, PCC
Leadership & Executive Coach, Founder
Find Out More
Maribel Aleman, MBA PCC, draws on 24 years of combined Professional Coaching, Training Design & Facilitation and HR experience to create innovative and strategic solutions that inspire change and drive results.
With unwavering integrity, transparency and honest dialogue, Maribel partners with her clients to achieve concrete results through targeted coaching and innovative training. An inspiring change agent, Maribel focuses on helping others define and create their definition of success.
Maribel has partnered with such organizations as Chief, HBO, TED, Penn State, the U.S. Defense Intelligence Agency, National Australia Bank, Hess Oil, Roche, Hatch Mott MacDonald, MTV, American Management Association, A+E Networks, History, H2, Lifetime, Prudential, Verizon, Provident Bank, MacMillan/McGraw Hill, Time Warner, Horizon Blue Cross Blue Shield, Johnson & Johnson, Social Security Administration, City Parks Foundation, BASF, Financial Times, The New York Times and the U.N.  Maribel is also a faculty member for the Office of Continuing Education at Rutgers University.  
Maribel's areas of expertise include Results Driven Leadership; Relationship Building Skills; Strategic Management; Team Building; Communication Skills; Talent Management and Sourcing; Performance Management Skills; Employee Engagement; High Performance and Motivation Skills; Career Management; Customer Service; Executive Presence; Influencing Skills and Conflict Resolution.   
Maribel earned her M.B.A with a concentration in Management and Global Business from Rutgers University. She is a Certified ICF PCC Coach. Maribel holds Coaching Certifications from the Gestalt International Study Center and Marshall Goldsmith Stakeholder Centered Coaching. She is also certified in various 360 and style assessments including Hogan, CDR 3-D Suite, Korn Ferry PDI 360, MBTI, Social Styles, DiSC, TKI and Strengthscope. She has been featured in FOLIO, as well as in Workforce Magazine. She has been a guest speaker at professional and business organizations such as CTHRA (Cable and Telecommunications Human Resources Association), FUTURE NOW Media Foundation Conference and BCFM (Broadcast Cable Financial Management Association).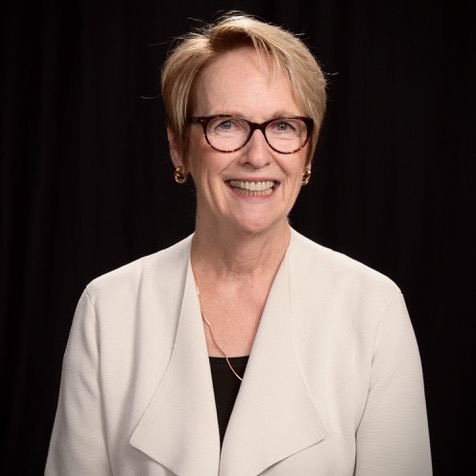 Ruth Roemer, MS, PCC
Executive Coach & Organizational Consultant
Find Out More
Ruth Roemer is an executive coach and organizational consultant who works with individuals and organizations focusing on leadership development.  As coach or consultant, Ruth partners with the individual or the team as they focus on creating a vision for their desired personal and/or professional lives.  She then works with clients to:
Identify specific areas for change and/or development

Increase an awareness of individual and group or organizational needs and preferences that facilitate or inhibit the realization of the desired vision

Develop and implement a cycle of action and learning to maximize ongoing success

   
Ruth has a diverse background of corporate experience including serving as a global Human Resource executive and an organizational consultant leading management consulting projects across a variety of for-profit industry segments, as well as with nonprofit organizations and government agencies.   Regardless of the client, the goals are the same: to support her clients as they work on their stated areas of desired change, to partner with them as they identify and pursue more possibilities and positive alternatives and realize breakthrough results for greater personal and professional growth.
During her career as a vice president of human resources for a global firm, Ruth performed extensive executive and employee coaching. She completed comprehensive training with the National Training Laboratories Institute, including its Senior Consultant Program; she is a certified facilitator for Hogan Assessment program, the Myers-Briggs Type Indicator®; and is a conflict management practitioner. Ruth holds a bachelor's degree in organizational behavior and a master's degree in business policy from Columbia University.
Ruth studied for certification with Coaches Training Institute (CTI) and is a CTI Certified Professional Co-Active Coach. In addition, the International Coach Federation (ICF) has awarded her the designation of Professional Certified Coach.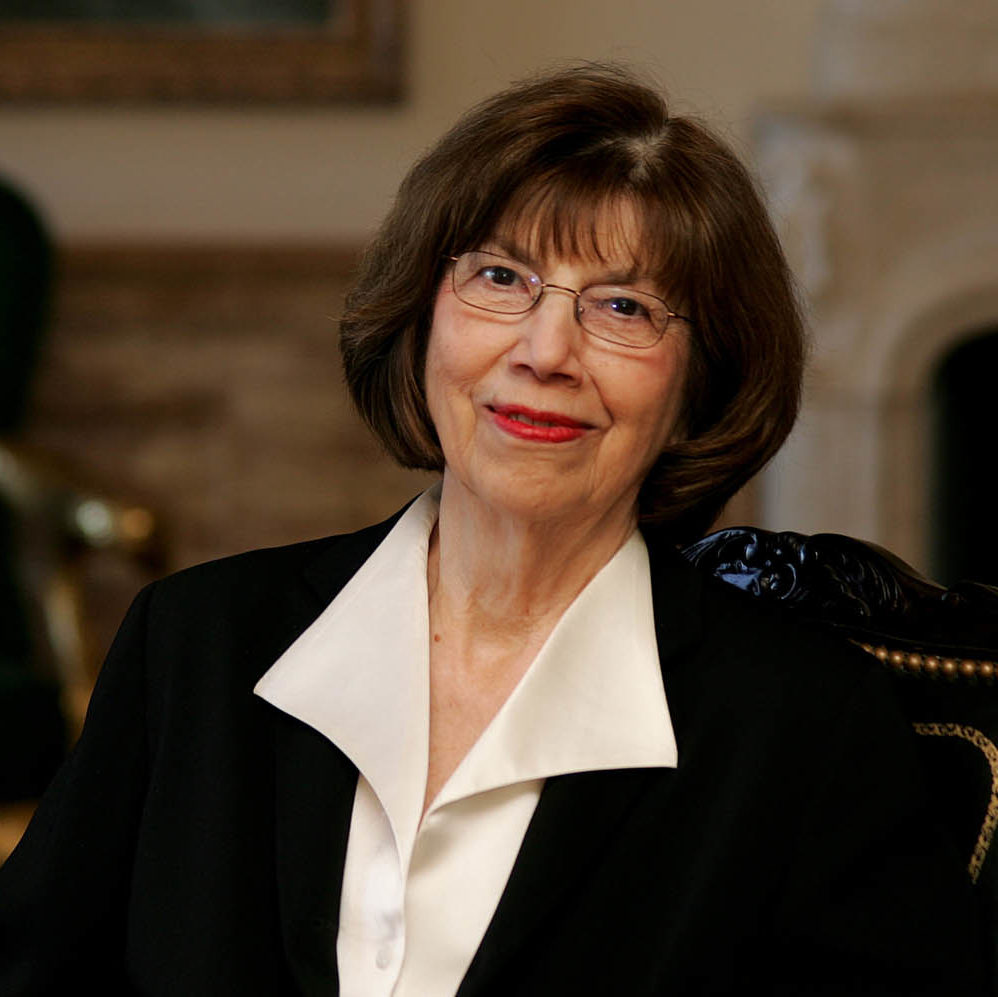 Donna J. Dennis, PhD, PCC
Executive Coach, Design & Development
Find Out More
Donna is a leadership coach and consultant with expertise in research, design, and development of leadership tools, assessments, simulations, and training. 
Her experience includes conducting research in leading virtually, facilitating large group change management initiatives and conducting interviews and focus groups. Donna has leadership experience with C.R. Bard, Chubb and Son, Inc., The Hospital of the University of Pennsylvania, RCA, and GE. Her teaching experience includes The Wharton Business School and the University of Pennsylvania.
Currently, Donna is the Co-Director of Leadership for the Gestalt International Study Center.
Donna's received her Ph.D. In Human Development with an emphasis in Adult Development from The Fielding Graduate University, and her undergraduate and Masters from the University of Illinois. She holds numerous certifications: Stakeholder-Based Coaching, Marshall Goldsmith, Positive Psychology (Martin Seligman), Gestalt International Study Center, Bernie Bass, and Bruce Avolio,(Transformational Leadership)  and the International Coach Federation where she is certified at the  PCC level (Professional Coach). She is also certified in a variety of assessment profiles including The Leadership Circle 360, Emotional Intelligence, Team Emotional and Social Intelligence (TESI),  Hogan,  MBTI, Strengthscope,  As I See Myself and methodologies such as Future Search, World Café and Action Learning.  Donna is the author of Preparing for Leadership, and several book chapters relating to leading virtually, as well as featured in many publications.
Suzanne Kennard
Leadership & Executive Coach
Find Out More
Suzanne Kennard has 20 plus years experience in senior leadership positions within various industries, including financial services, business services, manufacturing, and the utility sector. These positions included leadership roles in Marketing, Customer Relationship Management, Product Development, Corporate Development, and Client Management.
As the founder of a leadership coaching and consulting practice, One of One, Suzanne focuses on supporting individuals and teams in their leadership and life endeavors and pursuits. Suzanne works with an array of individuals including college students pursuing their first opportunity, leaders seeking support in their current roles and senior global leaders. In addition, Suzanne coaches' individuals and teams attending Harvard Business School's Executive Education programs. These programs include the General Management Program, Program for Leadership Development, Women's Leadership Forum, Advanced Management Program, Owner/President Management Program, Senior Executive Leadership Program – China, and Bloomberg Harvard City Leadership Program. In addition, Suzanne has conducted custom workshops for corporate and academic clients and is a coach for Girls with Impact.
Suzanne earned her leadership coaching certification from the Institute for Transformational Leadership at Georgetown University, is an International Coaching Federation PCC certified coach and a board member of the ICF Connecticut Chapter. Suzanne is also certified in numerous leadership effectiveness practices including The Leadership Circle Profile, Kegan & Lahey's Immunity to Change model, Kantor Institute's Behavioral Profile, HeartMath for building personal resilience, and leadership embodiment with Wendy Palmer. In addition, Suzanne is experienced with Zenger Folkman 360, Korn Ferry's Emotional and Social Competency Inventory (ESCI) and EQ Quotient 360 (EQ 360). Holding an MS in Finance from Fairfield University, an MBA in Marketing from the University of Bridgeport, and a BA in Social Rehabilitation from Assumption College, Suzanne has also completed executive management programs at the University of Michigan, Harvard University and Wharton Executive Education.
An active participant in the not for profit sector, Suzanne sits on the Board of Directors of the Spooner House, a Connecticut homeless shelter and food bank, and on the Marketing/Public Relations Committee for the Center for Justice, a domestic violence services agency. In addition, Suzanne serves as a mentor to college students in the Fairfield University Service for Justice Residential College and works on key initiatives with other agencies serving vulnerable populations including the Global Give Back Circle and the Bridgeport Rescue Mission.
Suzanne resides in Connecticut with her husband, two children and Labrador retriever. She is an avid fitness swimmer, a yoga enthusiast and loves to read, cook and do anything outdoors including golfing, hiking and gardening.
Marsha Hughes-Rease
Leadership & Executive Coach
Find Out More
Marsha Hughes-Rease has over 26 years of progressive leadership experience and over 10 years of experience coaching senior leaders at different levels in federal government, higher education, healthcare, multinational organizations and private industries. Her definition of executive coaching is "an experiential and individualized leader development process that builds a leader's capability to achieve short- and long-term organizational goals. It is conducted through one-on-one and/or group interactions, driven by data from multiple perspectives, and based on mutual trust and respect." Her coaching spans the gamut of helping clients realize how small positive changes in their behaviors can positively improve their impact on others and how actualizing an effective leadership presence can contribute to the achievement of a higher performing team and organization.
Her coaching approach is holistic and focused on facilitating learning, development, and personal effectiveness in the context of the organization As a leadership coach, Marsha partners with her clients to help them "leverage" their strengths, enhance their leadership acumen, and increase their overall effectiveness to optimize organizational performance. She believes that it is imperative for the organization, the client, and the coach to work in partnership to align desired coaching outcomes and organizational strategic aspirations She also believes in creating a safe and supportive environment where meaningful and outcome-focused conversations occur that can make a difference in individual or team performance that ultimately creates value for the organization. The evidence-based coaching model below guides her coaching approach along with the ICF Code of Ethics and the latest research on adult development, leadership development, neuroscience, and organization development.
Marsha has co-authored several articles and book chapters, designed and facilitated leader development programs, facilitated small and large group conversations, and been invited to speak at both national and international conferences. She is currently serving as an adjunct faculty member in the Georgetown University Institute for Transformational Leadership and is an active Fellow at the Harvard Institute of Coaching. Marsha lives with her husband and son in the northern Virginia suburbs of Washington D.C.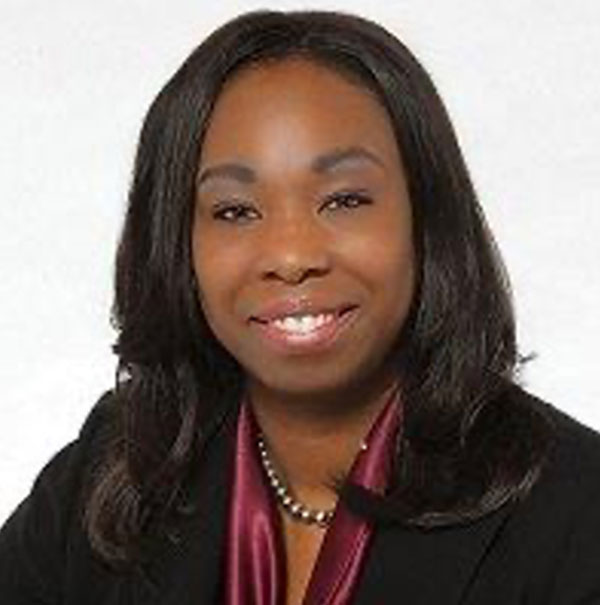 Charity Hughes, PhD, ACC
Leadership & Executive Coach
Find Out More
I approach coaching as a partnership. I guide you through a thought-provoking and creative process aimed at inspiring you to maximize your personal and professional potential. I take an inquisitive approach to help you discover your inner aspirations. While coaching, I do not direct, instruct nor determine the best course of action. I support you in discovering potential options and serve as a partner to facilitate your journey toward optimal performance.
Charity has worked for global and local organizations to guide the strategic direction and execution of HR services. With over 20 years of experience, she has provided leadership support to senior business leaders and C-suite teams. Her professional experience includes all facets of human resources with a focus on talent management, executive coaching, change management, and organizational development. She has facilitated improved alignment between the various sales and marketing teams.
In addition to her work as a coach, Charity teaches Human Resources as an adjunct professor at Drexel University and Team Dynamics at Temple University. Charity was also recognized by the 2015 Pennsylvania Diversity Conference as one of the most powerful and influential women and was nominated for the 2012 Delaware Valley Human Resource Person of the Year award. Charity is an active member of the Society for Human Resource Management and has presented at HR conferences on a variety of topics.
Jane Bridgeman, CPC, ELI-MP
Organizational Consultant & Leadership Coach
Find Out More
Jane's 20 years of global HR consulting experience, combined with Professional Coaching, enables her to support leaders and their teams to maximize their potential, identifying growth opportunities which in turn turbo charge their performance.
She leads with an authentic, collaborative, and engaging style, partnering with clients to assess their needs. Working together she develops and agrees upon attainable goals that yield specific and measurable outcomes, resulting in sustainable results.
Her portfolio of industries spans Pharmaceutical, Insurance, Retail, Entertainment and Financial Services.
Jane's corporate background encompasses Global HR Leadership and Organizational Development roles. She has held several senior HR Leadership positions in the U.S., with MetLife and Merck & Co., as well as The Burton Group plc, and Warner Bros. Distribution in the U.K.
Over the course of her career, Jane has been instrumental in driving human capital strategies, initiating, and leading transformation efforts through complex organization redesigns.  Passionate about individual and organizational growth, Jane has also spearheaded talent development initiatives including the design and implementation of a Global Diversity and Inclusion Sponsorship Program.
Jane's areas of expertise include HR Consulting, Executive Coaching, Talent Management, Leadership Development, Succession Planning, Organizational Effectiveness, Organization Design, Change Management, Employee Engagement, Collaborative Problem Solving.
A British citizen, Jane graduated from Hertford College, U.K. and went on to acquire her CIPD (Chartered Institute of Personnel & Development) at the London College of Communication.
She is a member of the ICF, an iPEC Certified Coach, and an Energy Leadership Index Master Practitioner. She is also certified in the Hogan Assessment Systems (HPI, HDS and MVPI).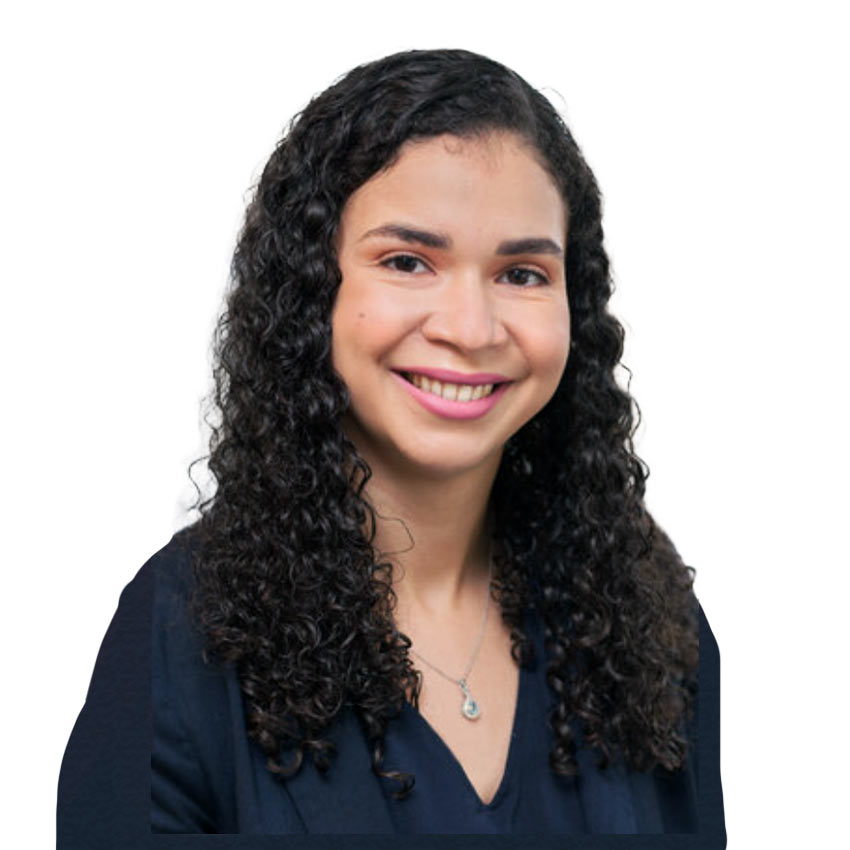 Saraí Narváez
Learning and Development Consultant
Find Out More
Saraí Narváez is an experienced learning and development specialist, cultivating talent for over 10 years. She is a skilled creator and leader of multi-disciplinary teams in diverse environments.
Sarai's focus as a professional training and development expert extends to designing games encouraging teamwork, collaboration, and strategic thinking. Its vision is to provide affordable products that bridge critical engagement gaps and foster positive change for organizations focused on the needs of their clients and communities.
Prior to shifting her focus, she served as a healthcare professional specializing in operations management, strategic planning, and quality improvement. She used process evaluation and workflow redesign to enhance productivity and satisfaction. Her experience includes Director of Integrated Systems of Care at a health insurance provider, Director of Quality and Performance Improvement for primary and urgent care at a hospital system, Administrative Director of a multi-specialty medical group, and Chief of Staff of a community-based organization.
Ms. Narváez received her Bachelor's degree at Cornell University in Industrial and Labor Relations and her Master's in Public Health degree at The University of North Carolina at Chapel Hill.
Keith Earley
Executive Coach & Organizational Development Consultant
Find Out More
Keith Earley is an organization development consultant with a broad range of experience in change management, executive coaching, diversity and inclusion strategies, team building and group facilitation. He offers a strategic orientation to client support that focuses on achieving enhanced and sustainable results. Keith has worked extensively in corporate, government, legal and non-profit sectors. He is an adjunct faculty member at Georgetown University's School of Continuing Studies, the University of Southern California, and American University, respectively, where he teaches graduate level courses focusing on leadership, diversity and inclusion, organization development, and systemic change. Keith has served as the Director of Diversity & Inclusion at the Finnegan, Henderson, Farabow, Garrrett & Dunner, a global intellectual property firm. Prior to that he was the Vice President—Employee Strategies & Practices in Freddie Mac's Human Resources Division, which he assumed following 17 years of practice in Freddie Mac's Legal Division.
Keith's approach to coaching is grounded in leadership development, systems change, diversity and inclusion, conflict resolution and team effectiveness. Keith tailors his approach based on the full range of professional and personal considerations that are relevant to sustainable success for his clients. In this way, Keith's approach is inherently holistic and pragmatic. He collaborates with clients to understand expressed and covert dynamics that may affect relationship development, job performance and career success.
Keith has worked with an array of organizations including: Constellation Energy, City National Bank, Adventist Health Care, Citigroup, Xcel Energy, Honda, National Institutes of Health, the Comptroller of the Currency, the Nuclear Regulatory Commission, Intelsat, the Central Intelligence Agency, the Department of Justice, the World Bank, the Association of Research Libraries, several global law firms, and various non-profits.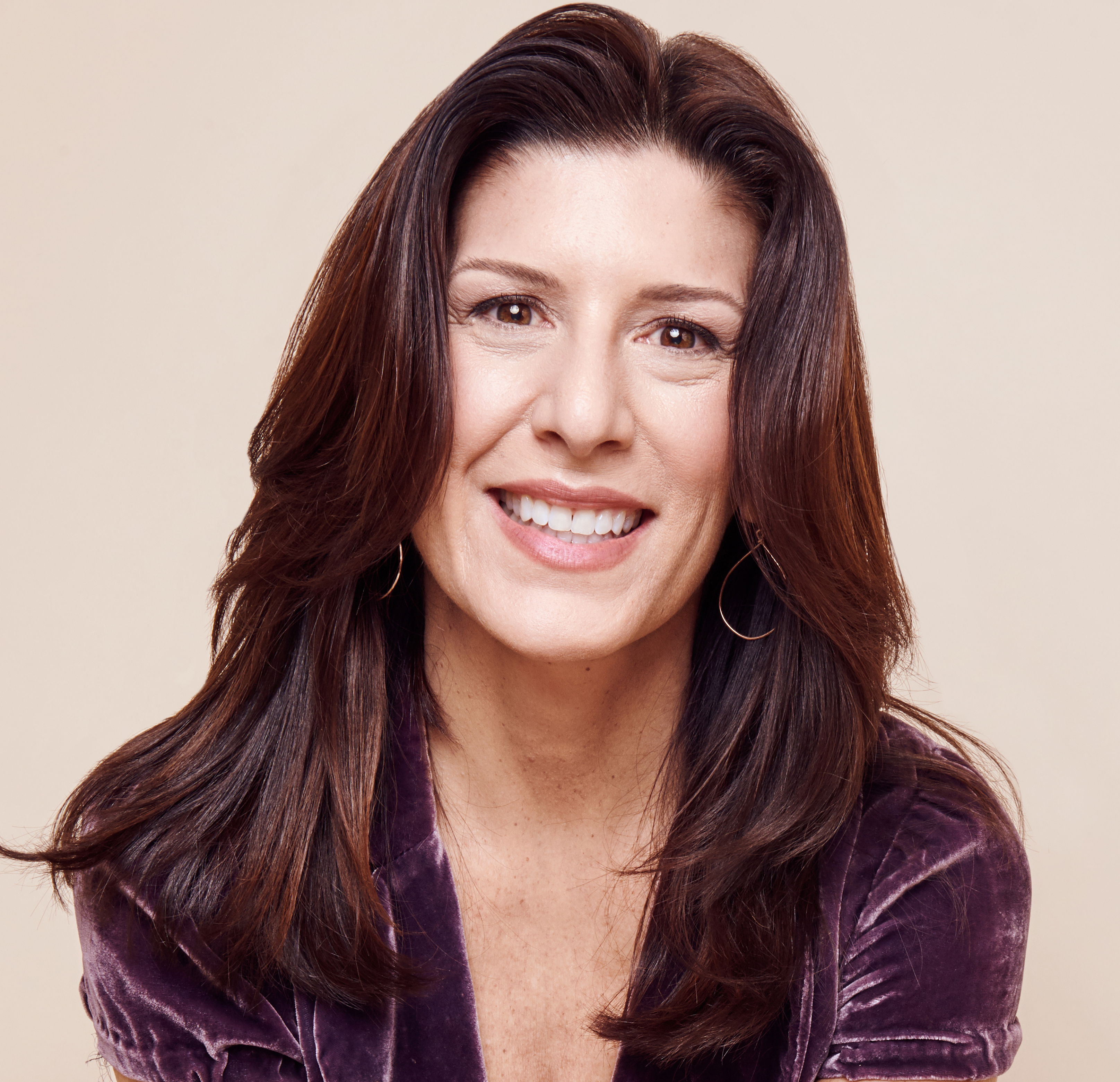 Julie Galdieri, MA
Executive Speech and Performance Coach
Find Out More
A dynamic force in the business and creative world, Julie Galdieri is a catalyst for success and presence. She specializes in working with the highest-level professionals in their given fields and eliciting their greatest potential.
Classically trained as a stage actor and equally skilled in the business world, Julie brings a fine balance of commerce, creativity, and performance technique to her personalized method of teaching. For over twenty years, she has facilitated effective communication for recognized leaders from ESPN, Bloomberg, Context Capital Partners, Context Summits, JP Morgan, Brown Advisory, Microsoft, IBM, Hewlett-Packard, Dell, Cisco, The Cleveland Clinic, University of Pennsylvania, Cornell University, American Heart Association, TIME, The Paley Center for Media, Columbia Presbyterian, Brown University Dermatology, Novartis, and Xerox, and has prepared them to address television audiences, influential boardrooms, and live audiences in excess of 5,000 people. In addition, Julie's clients include well-known media personalities and celebrated individuals in the entertainment industry.
An expert at crafting a compelling narrative, Julie was a writer for the program, NYCentral, featuring Lorraine Bracco, James Earl Jones, and Regis Philbin. The many media personalities for whom Julie has scripted include Barbara Walters, Marlo Thomas, Robin Roberts, Bob Ley, Keith Olbermann, Chris Berman, and Alicia Keys. She was the script supervisor for Oprah Winfrey and Ralph Lauren for the event, Ralph Lauren at Lincoln Center.
In addition, Julie is a professional actor who has created and performed dozens of roles Off-Broadway, at Alice Tully Hall, in regional theatres, independent and feature films, and voice-overs. She holds a B.A. from Amherst College and an M.A. from Brown/Trinity Rep Conservatory.
Luciana Nuñez
Executive Coach
Find Out More
Luciana's 20+ years of international experience as a Leader and CEO give her a first-hand understanding of the pressures, challenges and exhilaration of leading a business. She is down-to-earth, inspiring and results oriented – and her coaching style is rooted in trust; combining both empathy and challenge. Luciana works with her clients to design purposeful business strategies and team cultures that enable extraordinary business results.
Business experience
Luciana built her executive experience in CPG, Tech and Healthcare at Fortune 500 companies such as Danone, Bayer and Roche. She is a well rounded executive with experience in the US, Europe, Asia and Latin America.
As a Coach, she provides an inspiring environment for clients to look deeply at the elements that will help them achieve their best potential, working on both their business and personal path. She is a firm believer that you perform at your best when you bring your whole self to work.
As a Board Member, Luciana works with entrepreneurs and start-ups through coaching, business mentorship and investment. She believes that the future of the world's economy is in the hands of disruptive, visionary business leaders.
Luciana's passion for people growth and development allowed her to be known as a strong mentor and coach, and she spends time privately mentoring first generation College students to help them build a successful journey from the start. She has also created and sponsored a number of Diversity and Inclusion programs to drive meaningful progress by aligning business performance goals with specific plans that elevate diverse leaders to achieve concrete impact and outcomes.
Having lived and worked in multiple continents, Luciana thrives in diverse cross-cultural contexts. She is a Sommelière, an art lover and annual competitor in Spartan obstacle course endurance races.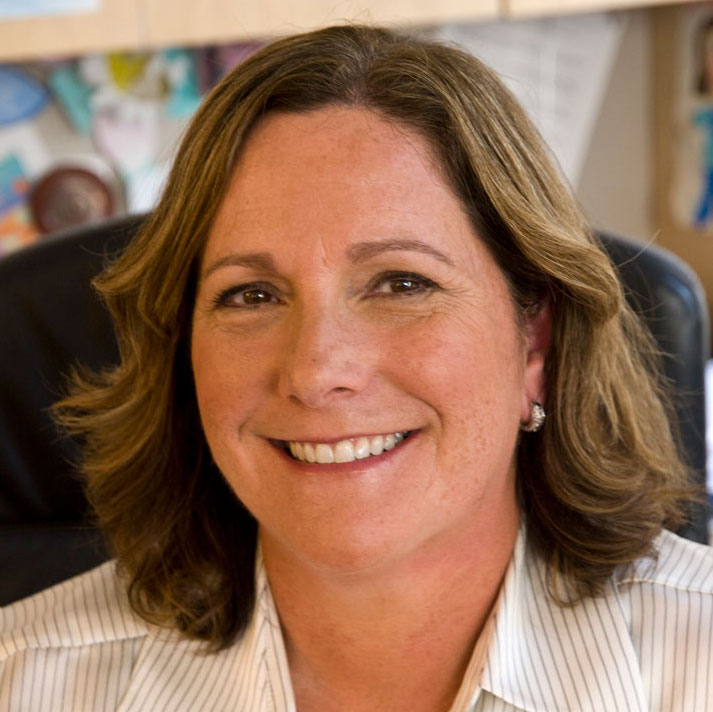 Ellen Fields, ACC
Executive Coach
Find Out More
Ellen Fields spent 25 years as an Advertising and Communications Executive and has transformed her leadership experience and business acumen into a next-generation coaching practice for developing effective leaders at all levels. Ellen is an executive coach who focuses on all aspects of leadership including influence, managing perception, executive presence and building great teams.
Drawing on her own experience with the thrill of victory and the agony of defeat, she can help you show up every day as the type of leader who instills loyalty, builds strong cultures, attracts and retains the best talent and gets results.
Ellen is graduate of Cornell University and is an ICF Certified PCC Professional Coach. She also is certified in Conversational Intelligence, Hogan, and is an Energy Leadership Index Master Practitioner.
Jennifer Ball
Executive Coach
Find Out More
Jennifer Ball is a Co-Active trained coach who draws on more than two decades of experience in leadership roles at media and entertainment companies.
Most recently, Jennifer served as Head of Marketing at the global non-profit trade association, PROMAX, where she built a team and led the company re-brand and communications strategy. Prior to PROMAX, she served as Executive Vice President of Marketing and Content Partnerships at Univision Communications, Inc. (UCI), where she created a new division that helped transform the company from three networks to a portfolio of highly profitable networks and digital properties. Before joining UCI, she oversaw distribution marketing at A+E Networks where her team played a critical role in the development, launch and distribution of leading entertainment networks.
Jennifer has received numerous awards from industry organizations, including recognition in Cablefax's "Most Powerful Women in Cable" and Multichannel News' "Wonder Women." She is a graduate of the prestigious Betsy Magness Leadership Program through Women and Telecommunications and The Center for Creative Leadership.
EXECUTIVE AND PERSONAL COACHING
The overarching theme of Jennifer's career has been transformation: of people, brands and companies. Her gift and passion has always been helping others to achieve personal and professional success. She is known for building and retaining talent, inspiring them to think in new ways about their work and leadership capabilities. Today, Jennifer helps new managers, senior leaders and whole teams to recognize and draw on their capacity for creativity and change, the kind that fosters advancement in their personal and professional lives. Her genuine and approachable style makes it easy for clients to embrace the crucial conversations that result in meaningful change.
SERVICES
Executive and management coaching
Individual and team assessments, including "360 reports"
Building cultures that align with company brand and values
Creating and leveraging a powerful internal and external network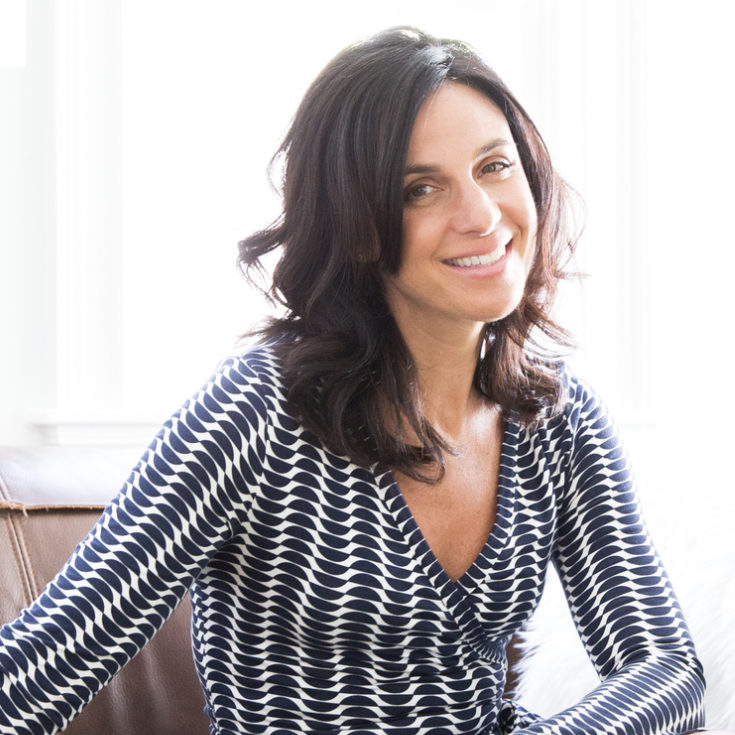 Kristine Steinberg, MA, ORSCC
Executive Coach
Find Out More
Kristine Steinberg, MA, ORSCC brings 23 years of combined professional coaching and business experience to create curriculum and forums to educate, build and sustain strong executives and teams.
Her focus is on emotional intelligence and relationship dynamics as key components of leadership development. Kristine consults with and coaches senior level executives and organizations around the world.
Prior to consulting, Kristine acted as the in-house Global Career Development Coach for Bain & Company, a top-tier, international strategy consulting firm. Here Kristine provided executive coaching, leadership development and career strategy coaching to Ivy League MBA consultants in Bain's Boston and New York offices and to Bain Alumni worldwide.
Kristine is a Certified Organizational Relationship Systems Coach (ORSCC) and holds an MA in Psychotherapy and Art from Lesley University, Cambridge, MA. Other certifications include: Certified Strategic Talent Advisor; Certified Professional Behavioral Analyst (CPBA); Certified Professional Values Analyst (CPVA); Certified Administrator of the Performance Styles and Ambitions; Qualified in Myers Briggs and Strong Interest Inventory Assessments. Kristine has been recognized by the Boston Women's Business journal as one of the top executive coaches in Boston.
Kristine works with clients from:  The Boston Consulting Group, Bain & Company, Inc., Harvard University, Edelman Public Relations, Chanel, Heineken USA, LinkedIn, Scholastic, Mattel, TiVo, Fullscreen Media, New Lab, The Home Depot, Adidas, TED, PBS, Opry Entertainment, Microsoft, Publicis, W2O, Veeam Software and Soho House.
Sydney Davis, MC
Executive Coach
Find Out More
An inspirational force of energy, humor and authenticity, Sydney Davis is a dedicated life changer.  She is the Founder and Executive Director of the non-profit, Girls on the Run NJ, where she has been inspiring girls and impacting communities for 19 years.  Since 2009, she has been leading her own coaching practice, Lets RISE (Reach, Inspire, Succeed, Evolve) offering personal and professional coaching for a wide range of clients and industries.  Sydney's training in Conscious Leadership grounds her in a unique understanding of transformative principles that sets her apart from many. Her ability to see issues clearly and communicate next steps makes her both potent and practical.  In service for over 25 years, Sydney's range of professional experience as an entrepreneur, coach, educator and therapist, has helped her hone a direct and supportive style that creates a safe space for clients to get curious and gain new insights.  With a Masters in Counseling and a certification in coaching, Sydney blends foundational learning concepts with dynamic, engaging exercises that are fun, educational, relevant and focused on adding value and creating lasting change. Sydney's clients appreciate her powerful intuition and direct but supportive approach.
Douglas Choo
Executive Coach
Find Out More
Douglas has over 25 years of experience in advisory and consulting roles to senior executives on leadership, strategy, organizational transformation including mergers and acquisitions and divestitures across a range of industry sectors.  He was also a practicing litigation attorney skilled in witness examination, negotiations and arbitration and is admitted to the bar of New York, London, Hong Kong and Singapore.
Douglas works with CEO's and their teams across key themes including Meaning, Purpose and Values, Cultural Change, High Performance Growth, Strategic Transformation, and Conflict and Obstacle Navigation. 
Douglas was previously the Head of Strategy of the Group Insurance, a $20 Billion business at MetLife.  Prior to MetLife he was an Associate Partner in strategy consulting at McKinsey in New York.   Before that, Douglas was a part of the Deloitte Consulting's M&A practice where he developed playbooks to guide organizational change pre and post merger or divestitures.  Douglas was an attorney with Herbert Smith (London and Hong Kong) and Drew & Napier (Singapore) and admitted to the NY Bar.  His area of practice was conflicts of law and commercial litigation and arbitration
Douglas is a Fellow of the Institute of Coaching (Harvard Medical School affiliate) and a member of IOC's Strategy Council and Council on Race, Equity and Inclusion.  He is on the panel of executive coaches of the Association of Corporate Counsel where he recently conducted a seminar of resilience. He is a qualified Executive and Organizational Coach from Columbia University. He also has an MBA from Fordham University where he received the Goode Award for Excellence in Finance. He holds an LLB (Law) from National University of Singapore (Upper Class Honors) and was the recipient of  the Montrose Book Prize for being the top graduate in Jurisprudence.
Douglas currently lives in Manhattan, Hudson NY and South Beach having previously lived and worked in London, Hong Kong and Singapore.  He speaks Mandarin as a second language and is re-learning the classical piano.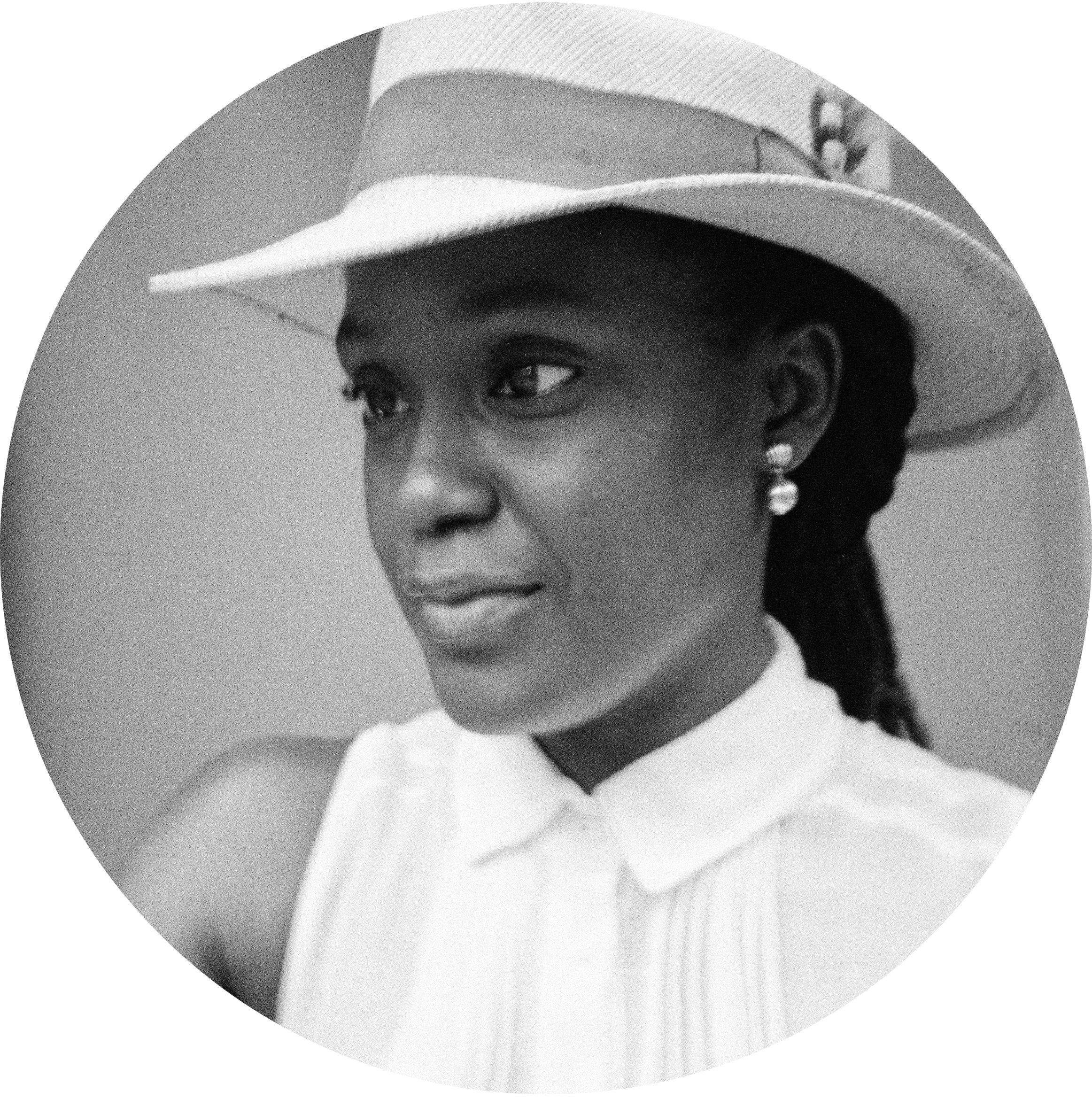 Marsha Prospere
Executive Coach
Find Out More
Marsha Prospere is a Certified Executive Coach who partners with founders, senior leaders, and organizations to support their development and culture.
In her practice, Marsha works with courageous leaders in transition. Through coaching, advising, and micro-lessons, she guides them in navigating their transition be it to the next growth stage in their business, to the C-Suite, or in leaving a lasting legacy. Her clients consistently report that after partnering with Marsha they have an increase in clarity, performance, and overall fulfillment.
Marsha leads the Rutgers University OneRED Leadership High-Impact Program for high-potential leaders. She's the Lead Coach in Residence and Mentor at The New School Impact Entrepreneurship Initiative and a Group Coach with Medley and Atlas.  She has over 500 hours of coaching and her clients include leaders from higher education, government, finance, technology, non-profit, and capital project management.
Marsha's expertise includes coaching, creating training programs, facilitation, and developing culture and teams. Her method and technique provoke thought in an open, trusting, and safe space.  Working with Marsha, individuals and teams can:
Develop executive and leadership capabilities

Create and maintain a vibrant, cohesive, and engaged culture

Gain clarity and insights on leadership style, goals, and performance efficiencies

Improve goal-setting and accountability practices

Navigate transitions large and small

Receive tools and support to process obstacles and emotions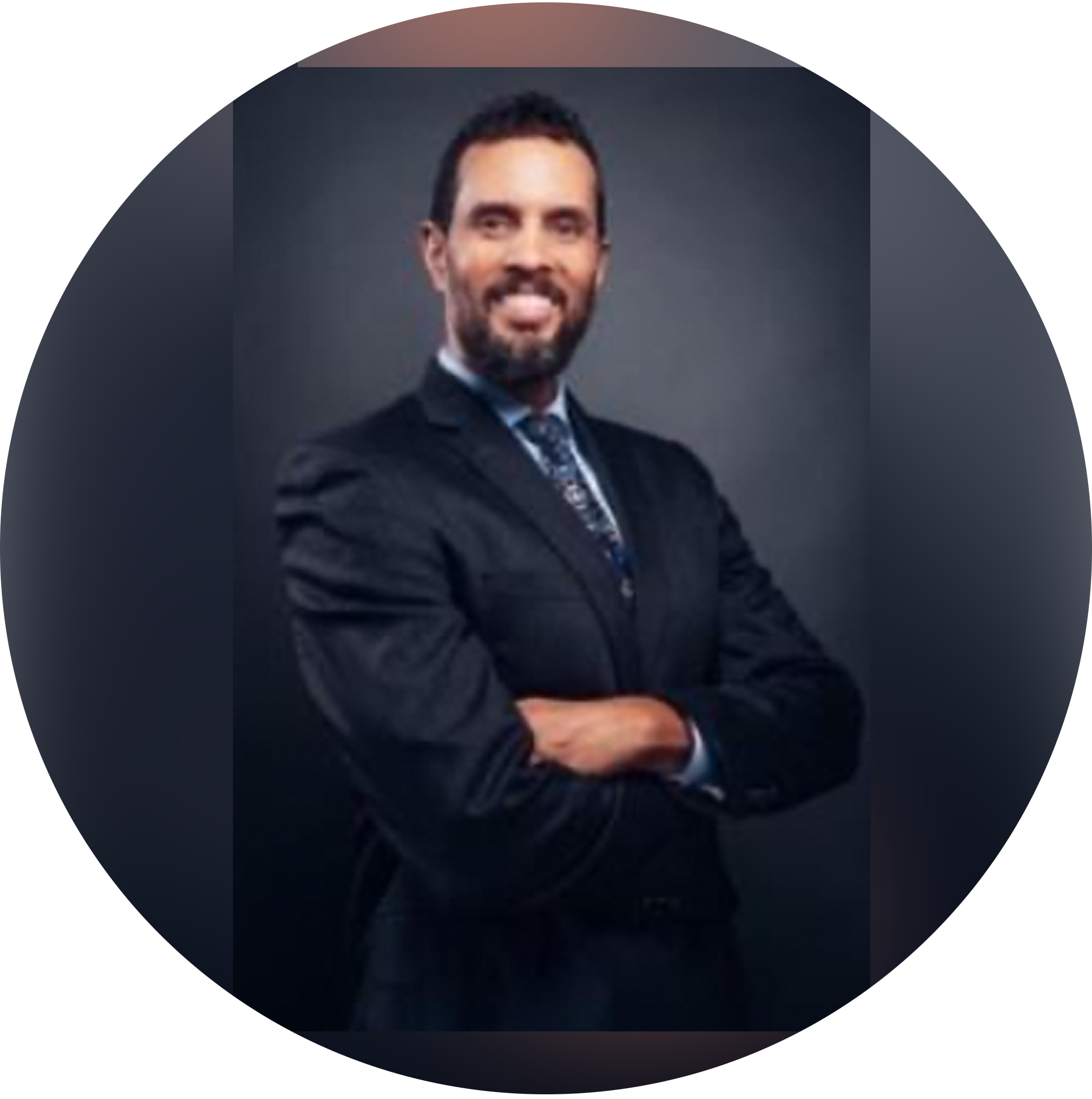 Brian Wood, PCC
Executive Coach
Find Out More
Brian Wood previously served as Chairman of The Board for the Tempe Chamber of Commerce in AZ. He combines 30 years of corporate experience with his background as an athlete, certified player agent (NBA, WNBA and FIBA) and a certified professional success coach to provide clients with unique support and guidance toward the next level of achievement.
Brian is enthusiastic about helping leaders find passion and leverage gifts to achieve their definition of success. Specializing in supporting athletes and former athletes with their pursuit of greatness away from the game, he is also passionate about continuous personal and professional growth including organizational development and gamification.
Brian continues to support major corporations, professional sports organizations and municipalities. He provides confidential, professional and discreet executive coaching, online learning resources and leadership assessments with customized summaries and action plans.
He is also an executive coach with the American Express Leadership Academy – hosted by the Arizona State University Lodestar Center for Philanthropy and nonprofit innovation.
Additionally, Brian is:
A Mentor with New Pathways for Youth

A Board Member with Big Brothers Big Sisters of Central Arizona

An International Speaker

A Development Dimensions International (DDI) Certified Facilitator

Recognized by ICF as a Professional Certified Coach (PCC)

An active coach with the Humanitarian Coaching Network
• An Advisory Board Member for the College of Arts and Communications at William Paterson University, Wayne, NJ
Originally, from NJ, Brian earned his BA in Communications from William Paterson University and earned his MBA in 2014 from the University of Phoenix.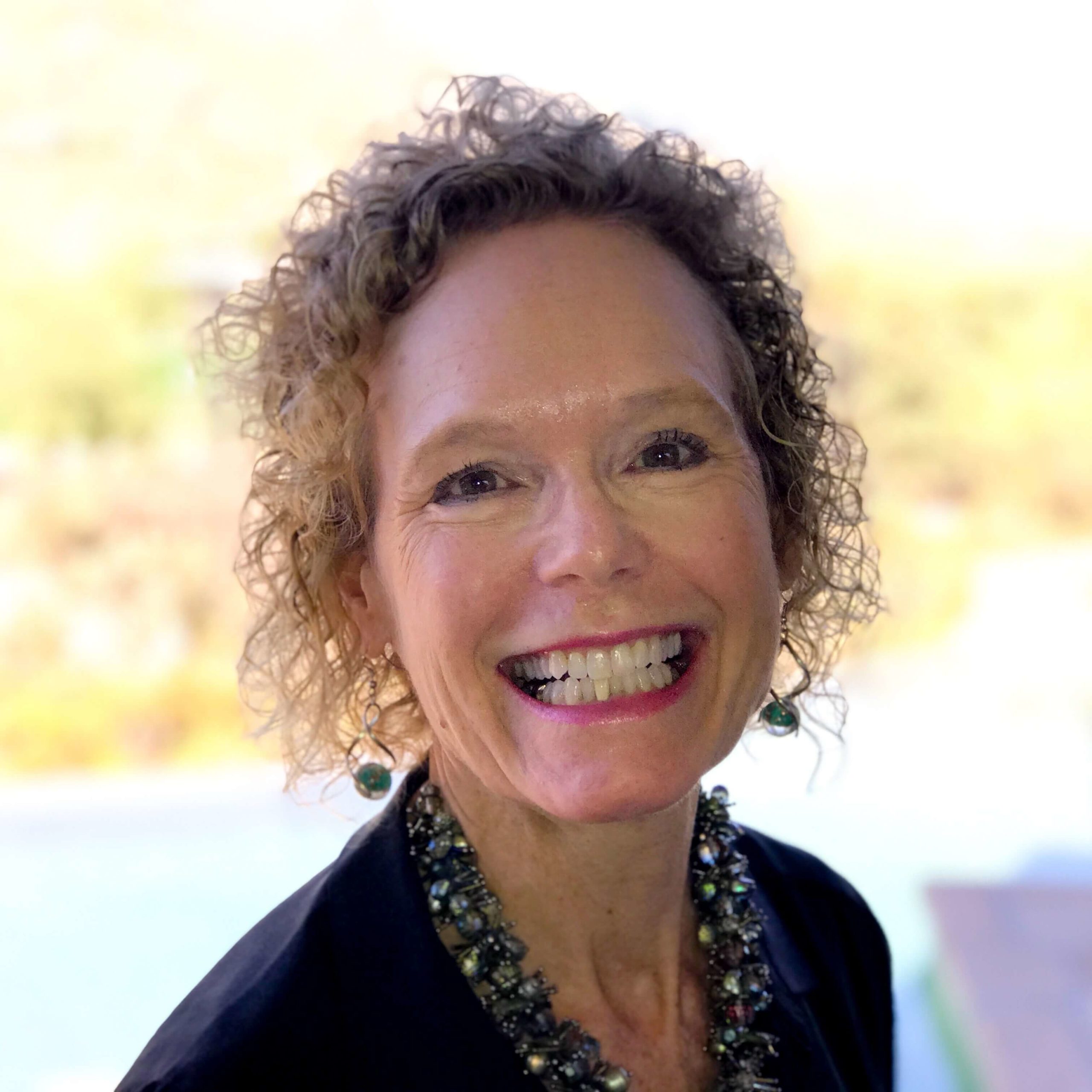 Karyn Grant
Executive Leadership Coach
Find Out More
Karyn P. Grant is an expert in showing high achieving leaders how to lead people in a
way they will never forget, for results beyond their dreams. She is an expert in Executive Leadership Development. Karyn specializes in working with innovative, ambitious leaders making a mark on their worlds.
Karyn has walked in the shoes of her executive clients. She has spent most of her career in corporate leadership. Karyn experienced rapid advancement through high potential development and has leveraged her passion for leadership to create business success.
Karyn has led teams to success in high tech and healthcare, in large corporations and
early-stage startups. She is a master at motivating complex teams to think outside the box for bold solutions that create dramatic breakthroughs for growth. She uses this first-hand leadership experience to energize her coaching clients to create exceptional results. High potential leaders step confidently into new roles, leveraging their talents in powerful new ways. High potential women leaders find new confidence in fearless leadership.
Karyn is an ICF PCC credentialed executive leadership coach, an author, and a
speaker. She is on faculty at ASU and the American Express Leadership Academy.
A key factor in her success in both large corporate organizations and in entrepreneurial ventures has been team development. Karyn believes that a diverse group of energized, engaged people at all levels of the organization is a critical strategic advantage. She has led and coached cross functional teams in domestic and international markets, including developing new markets and solution offerings.
For over 15 years at Hewlett-Packard, Karyn led teams that leveraged information
technology for strategic customer solutions in healthcare and other business environments. Leadership development through high potential programs and focus on diversity became a passion. As a leader in two early-stage healthcare information
technology companies, Karyn created teams that developed solutions targeted at
improving the process and outcomes for patient care in a manner that significantly
enhanced profitability.
Karyn's fearless approach to breaking away from the ordinary inspires those she works
with to achieve more than they ever thought possible.
In her spare time, Karyn is on the Board of a local non-profit that supports innovative,
early stage cancer research. She lives with her husband in Scottsdale, AZ. Their two
daughters are amazing leaders in their own successful careers. Karyn is an avid golfer,
hiker and chef.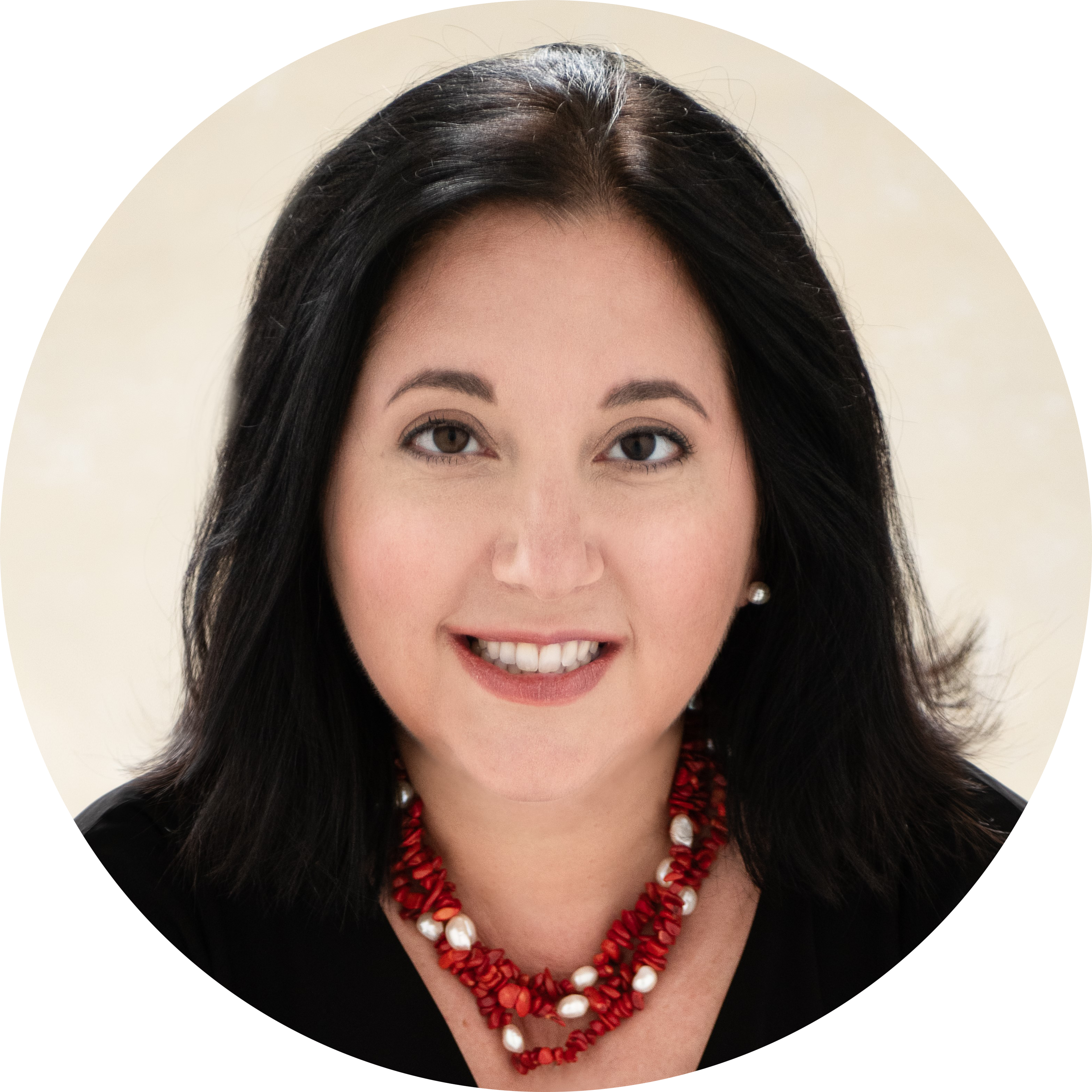 Nancy Jacoby, ACC
Executive Coach
Find Out More
Nancy Jacoby, RN, BSN, MBA, MHSA, FACHE, ACC is a former healthcare executive with 25 years of experience in the industry. Her leadership expertise is concentrated in the following areas: Healthcare Operations, Change Management, Process Improvement, and Strategy & Business Development. She is Board certified in healthcare management by the American College of Healthcare Executives and is a Fellow in the College. Prior to serving in leadership positions, Nancy was a registered nurse, with a passion for caring for the geriatric patient.
Nancy earned her BS in Nursing, MBA, and MHSA from Xavier University in Cincinnati.
She received her Lean Six Sigma Green Belt (LSSGB) certification through a partnership with Rutgers University and NYU Langone Health. She completed her Competency Development Program for Coach Certification (an ICF Accredited Coach Training Program) at the Gestalt International Study Center (GISC- Wellfleet). She is a member of the ICF and has earned her ICF credential. Nancy is certified for the MBTI®, Hogan, eQi 2.0 and EQ 360 assessments.
After coaching and consulting on the side while working her "9 to 5," Nancy formally opened her business, Nancy Jacoby, Coaching & Consulting. Her coaching clients have ranged from emerging leaders to physician leaders. Nancy is experienced in coaching individuals to obtain awareness, implement behavior changes and achieved desired goals and outcomes.
Nancy has also worked with groups on team-building; which yielded increased team functioning and productivity and enhanced professional relationships. She enjoys facilitating brainstorming and process improvement sessions. Nancy also finds fulfillment in creating leader development opportunities and programs.
Outside of professional endeavors, Nancy enjoys mentoring young professionals, music, fitness, food & wine, family & friends, and relishes time in nature. She resides in the NYC metropolitan area.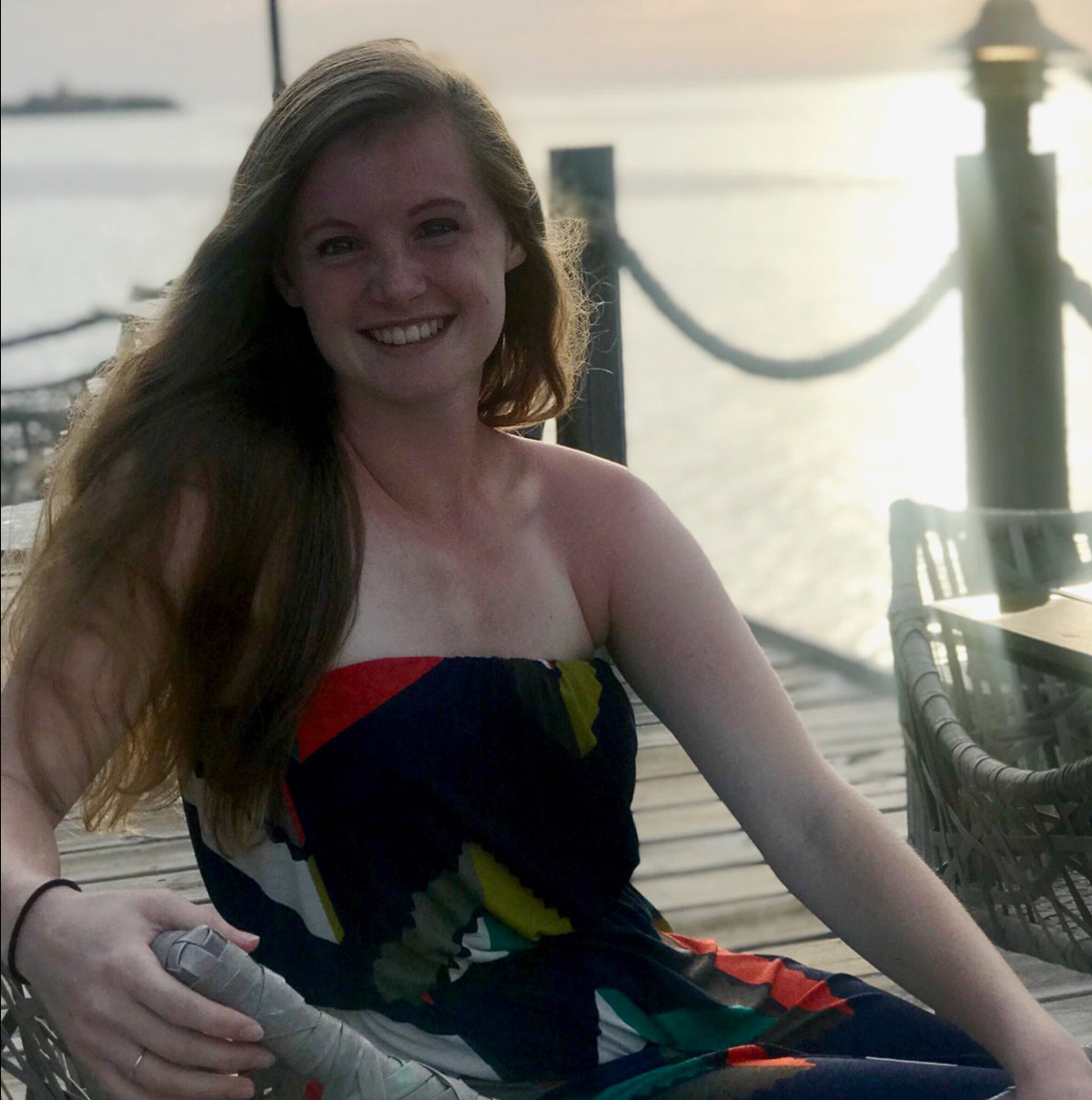 Find Out More
Kelsey Miller is a graduate of Pratt Institute in Brooklyn, New York where she earned a BFA in Communications Design. In addition to studying graphic design she became very involved in the Department of Student Affairs, working as an Orientation Leader and campus Tour Guide, and attending multiple leadership weekend retreats. After graduating in 2015 she served two years on the Pratt Institute Board of Directors as a liaison for students and recent graduates.
Kelsey has a passion for martial arts, where she holds a 4th degree black belt and the title of Master Instructor in the United States Black Cat Kenpo Karate Federation. As an active instructor, she spends her time teaching students about self-defense, discipline, and self confidence.