Thomas Edison said "Vision without Execution is Hallucination."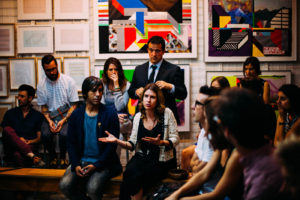 Perhaps your team is new.
Perhaps it is a group of smart, competent, communicative and strategic leaders.
Perhaps it's a team undergoing change.
Perhaps it's a team that has been together for years.
Whatever the make-up of your team, whatever the challenge they face, they have to work together and collectively align vision with execution to succeed. Coaching can help teams build this essential formula for success.
Team coaching is rapidly gaining in popularity, and is a great way to build camaraderie while improving the overall effectiveness of your executive-level employees.
IF YOU WANT YOUR TEAM TO:
Build a cohesive commitment to be a results-driven team

Overcome behaviors that wreck team success

Maximize productivity

Successfully manage transitions and change opportunities

Synergize the unique strengths, styles and capabilities of the team

Enhance team communication

Broaden their leadership capacity and impact

Collaborate and improve results
We can help.
Contact us
for a consultation on your team's needs.