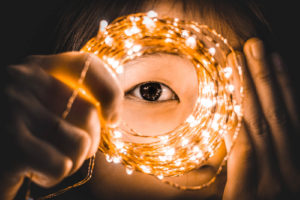 In a world where new technological advances are exponentially affecting the pace in which we work and live, it seems that "Innovation" is the magic potion everyone is searching for.  However, what does effective Innovation look like?  Is it something we can all do?

In this highly interactive workshop, we will explore Stanford University's d.schoolDesign Thinking method and put it to practical use both for our teams and for us as individuals. 

Innovation only starts with an idea, the true impact comes with a great execution on that idea. Together we will practice how to follow through and sell through our Innovations to bring the greatest value to our teams and our organization. 
In this Lab you will:
✓ Identify the need and the opportunity for Innovation

✓ Challenge our assumptions about what effective Innovation looks like

✓ Practice with Innovation Tools we can put into action as Individual Contributors and/or Leaders

✓ Learned best practices for following through and for selling our Innovations to bring the maximum impact to your role.