The Agile Leadership Lab strengthens a Leaders' acumen, analytical and interpersonal skills needed to build effective teams and create a high-performance approach that fuels discovery, growth and achievement across all levels of the organization.
What makes leaders successful? What enables them to rise above the daily challenges of the business while keeping a close eye on the needs of their very human staff?
There is no formula, magic or app for this type of success. In our work with great leaders, we find they are constantly learning and are never satisfied with the status quo. What these great leaders do well is focus and amplify their strengths through their teams.  They figure out which blind spots are obstacles to their goals and need to be addressed.  They grow and continue to realize their potential by being alert, agile and adaptable, pivoting to directly conquering the challenges facing them.
Great Leaders cultivate their Agility through these 6 dimensions:
The Agile Leadership Labs challenge Leaders to experiment, practice and finally master these 6 dimensions through an intense and transformative development experience that will equip them with practical, and immediately actionable relevant tools.
Leaders receive Agile Leadership pre-work in advance to get them thinking about the success they want to create.
Pre-work includes:
Hogan Leader Focus Self-Assessment

360 Assessment

Vision Reflection
With this pre-work in hand, the Leaders are ready to discover, grow and execute on the Agile Leadership Skills needed to drive high performance.
Over a period of 12 months, Leaders attend Agile Leadership Labs, that range from 4 hours to a full day, where they do a deep dive into each of the Agile Leadership Dimensions.
Gain awareness into the key dimensions that impact your leadership style and effectiveness to create a strategy that prioritizes steps needed for success.
Gain awareness into the key dimensions that impact your leadership style and effectiveness to create a strategy that prioritizes steps needed for success.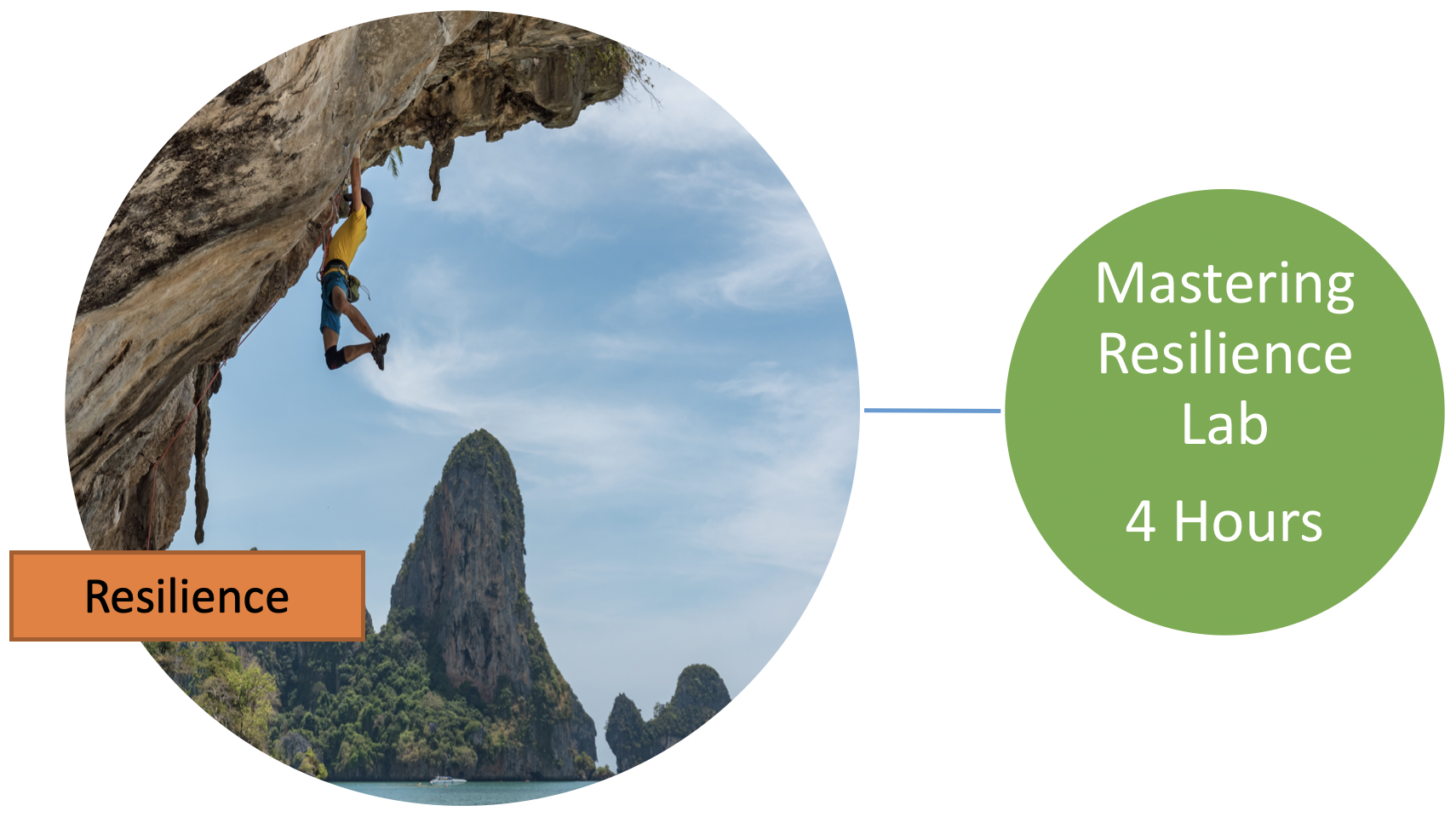 As Leaders, we will be pulled in innumerable directions. In the frenzy of it all, we can get trapped in destructive mindsets that hurt us and our teams. In this session, we will learn how to avoid the thinking traps we create when faced with stress and how to use emotional agility to bounce back and move from stress to resilience.
This lab is designed to help Leaders make the most out work and communication style differences, leading to more effective work relationships. Taking that knowledge Leaders practice how to engage in productive crucial conversations moving away from negative conflict towards positive dialogue.
Psychological research shows that we tend to favor one or two influencing tactics and ignore the rest. For example, some Leaders start with the rational reasons why something needs to be done and, if that fails, switch to using authority, missing out on many other tactics that could well have had a more positive effect. In this lab we practice with identifying and selecting the best influencing tools to produce a successfully shared outcome with our partners.
Grounded on Blanchard's global and time-tested practices, this workshop challenges Leaders to identify what organizational alignment means in practice and how their team fits into the big picture. We then look at how to actively lead individual and team performance through Situational Leadership Model. Leaders practice how to give and receive feedback, set goals and delegate effectively.
Anchored on the GROW Coaching Model, Leaders practice how to coach their employees on a variety of topics with a focus on generating accountability; problem solving abilities and high performance.
Change projects are cut short or stalled. Projects suffer from pushback. Staff is disengaged or burned out. Left unattended, skepticism, fear and panic can wreak havoc on any change process. The solution? A proactive process designed to help Agile Leaders identify and direct both the politics and the emotions that are churned up by heading in new directions.
Leaders practice with the tools and skills to make stepping up to ownership easier. It equips them with the strategies to make informed decisions to commit to generate expected outcomes or work with the system to gain the clarification required to accurately determine what the outcomes should be.
What happens in between sessions?
✓ Accountability Partners Structure to support on-going commitment and results
✓ Optional: One-on-one coaching sessions or Group Coaching Sessions.
Senior and Mid-Level leaders who lead other managers; operational, group or department managers; or Leaders who work up, down and across the organization.